Summer Legal Fellowship: An Update

In 2014, ARI introduced the summer legal fellowship, a one-of-a-kind internship program that allows law students to work with ARI's director of Legal Studies Steve Simpson, an experienced constitutional lawyer who worked for many years for the Institute for Justice.
This summer's legal fellow is Agustina Vergara Cid, a law student at Universidad Nacional de Córdoba in Córdoba, Argentina, and a former ARI summer intern.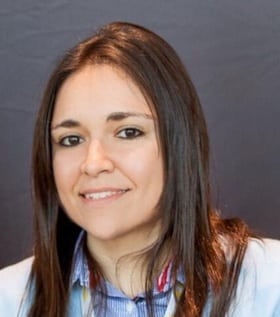 Legal fellows work on research for our policy experts, write projects on a variety of issues relating to law and philosophy, and contribute in various ways to blog posts, op-eds, articles and books. Agustina is doing important research for Steve Simpson on freedom of speech in Latin America and Europe. Specifically, she is investigating how laws against Holocaust denial violate the individual's right to free speech. "The experience so far has been intellectually challenging. I am learning how to do proper research, where to look and what to focus on," says Agustina.
Agustina, who is pursuing a career in academia and as an intellectual activist, adds that, "I would definitely recommend this program to others. Not only is it a great program for someone who is pursuing a career as an intellectual, but also for someone who is passionate about the ideas of liberty, since it gives you the chance to work for the things you believe in and defend your values. In addition, the work environment at the ARI is very professional and of a very high intellectual level."
Working remotely is feasible for the right candidate, so even if you are not in Southern California or the D.C. area, you are welcome to apply.
If you think that the summer legal fellowship sounds intriguing, and you're interested in applying to next year's program, then please send your resume/CV and cover letter to intern@aynrand.org.
Image: Agustina Vergara Cid