Objective Judicial Review: Tara Smith on Her New Approach [Video]
How is Tara Smith's approach to judicial review different from other theories like originalism, textualism and minimalism?
In this video, Steve Simpson, director of legal studies at the Ayn Rand Institute, interviews Tara Smith, professor of philosophy and BB&T Chair for the Study of Objectivism at the University of Texas at Austin, on her new approach to judicial review.
Other resources:
If you enjoy our videos, then make sure to subscribe to our YouTube channel. Don't forget to click the gear symbol and check the box "Send me all notifications for this channel" and save. By doing that, you will immediately be notified when we publish a new video.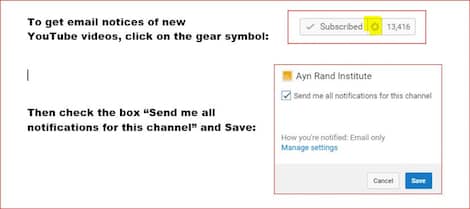 For more news on ARI's fight for a rational culture, subscribe to Impact Weekly.
Image: Steve Cukrov via Shutterstock.com