In Defense of Monopolies: How Antitrust Criminalizes Business Strategy [Video]
In this talk, Ryan Krause, assistant professor of Strategy at the Neeley School of Business, Texas Christian University, explains:
That non-coercive monopolies can and do exist on a free market.
Why non-coercive monopolies are benevolent.
How business strategy is essentially a plan for achieving a monopoly.
How antitrust law criminalizes the essence of business strategy.
This talk was recorded on July 8, 2015, at Objectivist Summer Conference 2015 in Charlotte, North Carolina.
Other resources:
If you enjoy our videos, then make sure to subscribe to our YouTube channel. Don't forget to click the gear symbol and check the box "Send me all notifications for this channel" and save. By doing that, you will immediately be notified when we publish a new video.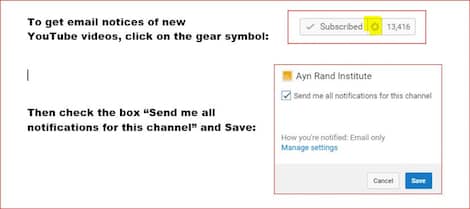 For more news on ARI's fight for a rational culture, subscribe to Impact Weekly.
Image: Erce via Shutterstock.com